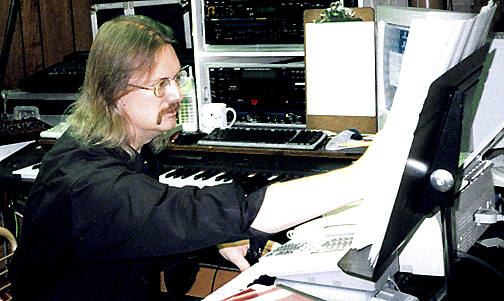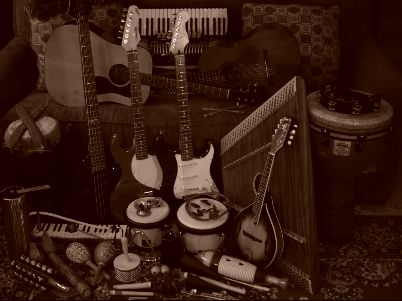 Axel Belohoubek: Professional music composer, arranger, pianist, multi-instrumentalist, vocalist
---
Over the past 20 years I have enjoyed freelancing in and around New York City on a wide range of projects, from preproduction for Bowie and Madonna, to scoring for television series (Highlander: the Raven, Wildlife Emergency, Love Without Borders, Muppets), documentaries and independent film, to working with music houses nationwide on music and sound design for advertising, corporate industrials and more. As a classically trained pianist/session multi-keyboardist who regularly performs live and also plays guitars, bass and sings, I provide a fully produced synched to picture track in practically any style in a matter of hours (OMF available on request, my FTP site or yours). In addition, I have convenient access to NYC's wealth of world class instrumentalists, vocalists and large state of the art recording facilities whenever necessary.
Specialties include: authentic orchestral simulation via MIDI (romance, comedy, horror, etc.), hi-tech music/sound design (corporate talking heads to extreme sports), modern alternative rock (processed guitars, bass and drums), world music (Latin, African, Asian, European) virtuoso keyboard performance (jazz, classical, r&b, funk, rock, pop, country, etc.), and complete music production for lyricists and singer/songwriters (assistance with melodies, chords, arrangements, vocal coaching, recording and editing).
For more information and links to specific audio/video examples, please feel free to contact me via email or phone: 1-201-447-4626 (home studio).